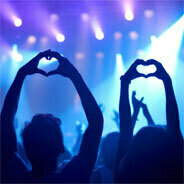 Inside And Outside Traditions – Das Myra Melford Trio 2006 in Singen
Myra Melford ist eine bekannte Pianistin der New Yorker Jazzszene. Sie kombiniert verschiedene Jazz- und Musikstile in ihren Stücken und schafft so eine dynamische Atmosphäre aus Kompositionen und Improvisationen. 2006 gab sie ein Gastspiel mit ihrer Be Bread Trio im Kulturzentrum GEMS.
Seit vielen Jahren zählt Myra Melford zu den unverrückbaren Größen der Jazzszene in New York. In ihren Kompositionen verknüpft die Pianistin mühelos unterschiedliche Jazztraditionen sowie weitere Stilrichtungen, darunter Souljazz, Hard Bop, Funk, Free Jazz und Gospel.
Ein harmonisches Gleichgewicht zwischen komponierten und improvisierten Passagen verleiht ihren Bands eine Dynamik, die das Publikum stets begeistert. Ein herausragendes Beispiel hierfür ist die Live-Aufnahme von Myra Melford und ihrem Be Bread Trio aus dem Jahr 2006 im Kulturzentrum GEMS in Singen.
Inside And Outside Traditions – Das Myra Melford Trio 2006 in Singen im Überblick
Inside And Outside Traditions – Das Myra Melford Trio 2006 in Singen
Singener Kulturzentrum GEMS
2006
Radiosendung